This is a first! I haven't mentioned drinks yet on my blog, but this recipe felt worthy. Confession: I indulge from time to time with an adult beverage. Ok, I said it. This does not mean I recommend it for everyone or even recommend it often. However, I know many of you out there indulge from time to time so I wanted to share this fabulous "skinny" rosemary cocktail with you.
Picture this: A long work week is wrapping up and you are hosting a cocktail party for friends this weekend. You want to impress your friends by serving a fun cocktail, but are trying to avoid sugar as much as possible or have made it a goal to lose some excess weight. Now what?!
Keep reading.
I have to give most all the credit to my sister, Erin who came up this genius idea (I am sure pinterest had nothing to do with it). Naturopaths love their herbs so when I can incorporate them into food or drinks, it is a win-win. Rosemary happens to be one of my favorite spices (a close second to cinnamon!) and it is also the star of this cocktail.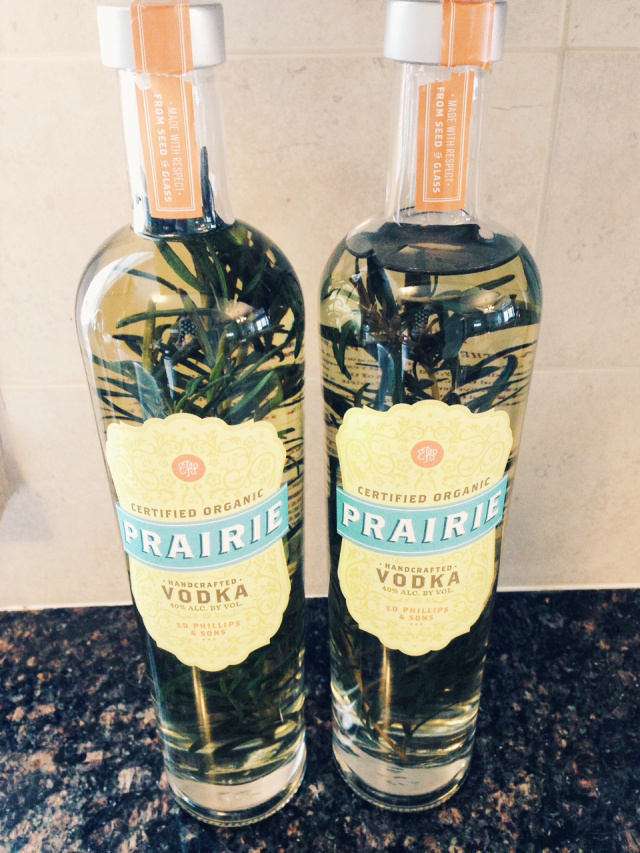 Did you know that rosemary stimulates the nervous system to enhance your well-being? Studies have suggested that rosemary can help increase alertness and lower anxiety. Rosemary has also been shown to improve blood circulation which can lead to improved memory, vision, and mental clarity.  Lastly, rosemary can even help with digestion which can reduce gas and bloating. What more can you want from an herb?
Adding vodka to rosemary might alter the benefits a bit, just fyi ;).
For this recipe you will infuse vodka with fresh rosemary sprigs for a couple days before your party and wah-la! You have a creative, stylish, and tasty drink for your guests.
Ingredients (serves about 20 drinks, you may need to double or triple recipe):
1 liter organic vodka
1 package fresh rosemary
4 bottles soda water (not tonic water)
2  limes
2 lemons
2 cartons of raspberries
Directions:
Vodka infusion:
place 3 sprigs of rosemary into liter of vodka 3 days before drinking
Skinny Rosemary Cocktail:
Muddle 4 raspberries
Add 3 ice cubes
Add 1 ounce of rosemary infused vodka
4-8 ounces of soda water to taste
squeeze fresh lemon and lime into drink
Enjoy!
~Your friend, Dr. Katie