Do you struggle to find something quick and easy to bring to work for lunch? So do I! What does one do when they have loads of CSA veggies, little time, and a busy schedule? Turn on some good tunes and make a veggie lentil soup!! Duh. Make this on Sunday and you will have lunch for the week and then some. Throw the left-overs in the freezer for a night when you don't have time to cook dinner or grab it on your way out the door in the morning.
Lentils provide protein and fiber while the veggies are packed with vitamins and minerals. There is a hefty amount of onions and garlic to keep your immune system strong during the cold and flu seasons.
Only 1 cup of chopped collard greens has 300% of your Vitamin A, 60% of Vitamin C, 27% of calcium, and 1000% of Vitamin K for your daily value (%DV) needed!! Wow, that is impressive! See this recipe for a delicious collard green and kale recipe.
Tip: Be sure to store your soup in glassware especially if it is still warm. Use a mason jar to prevent spillage!

Ingredients:
2 tomatoes chopped
1 Rutabaga chopped
1 Green pepper chopped
1/2 yellow onion chopped
1 yellow squash chopped
1 large leek sliced
1 bunch of collard greens chopped
3 celery sticks chopped
32 ounces vegetable broth
1 tbsp chopped garlic
3 sprigs fresh rosemary chopped
1/4 tsp salt
1/4 tsp pepper
1 tsp Penzy spice – get creative, I used their Mural of Flavor and Italian
Water to add as needed
1 tbsp olive oil
1 cup almost cooked lentils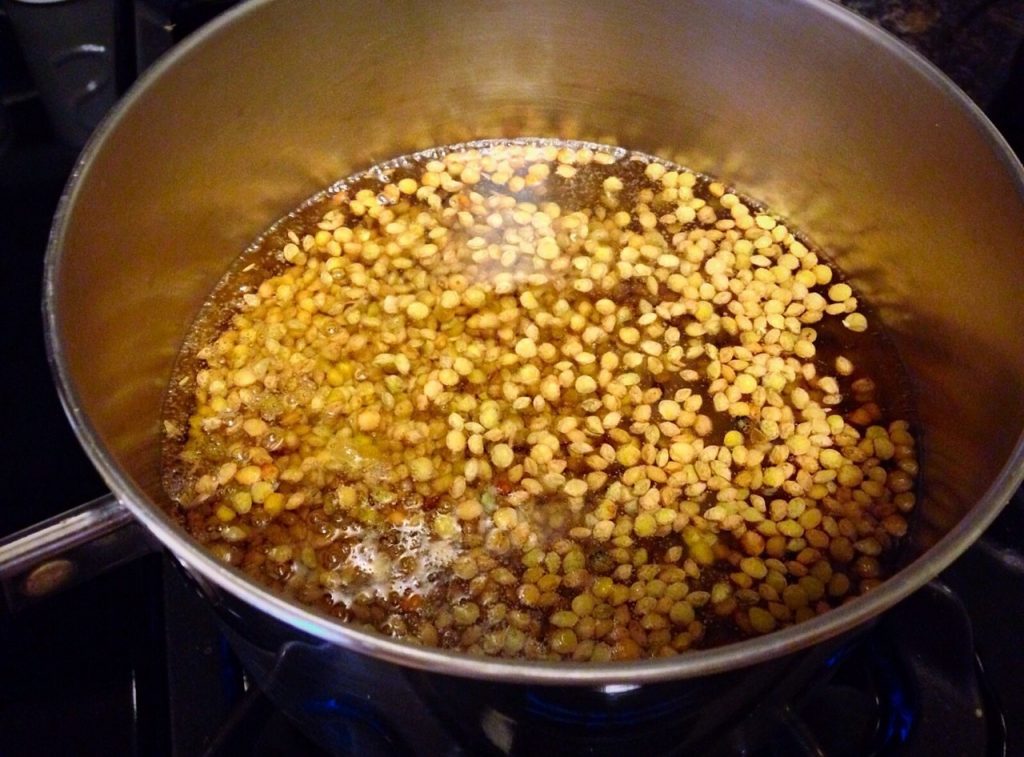 Add ingredients to large crock-pot. Add water or additional vegetable broth to the consistency you desire. Cook on low for 8-10 hours. Enjoy!
Have a Happy Halloween!
~ Dr. Katie
Naturopathic Doctor in Woodbury and Edina, Minnesota