Most of us are aware that apples and pumpkins are abundant this time of year, but so are beets, Brussels sprouts, green onions and so much more. There are many places in the Twin Cities where you can find locally grown produce that is picked at its prime.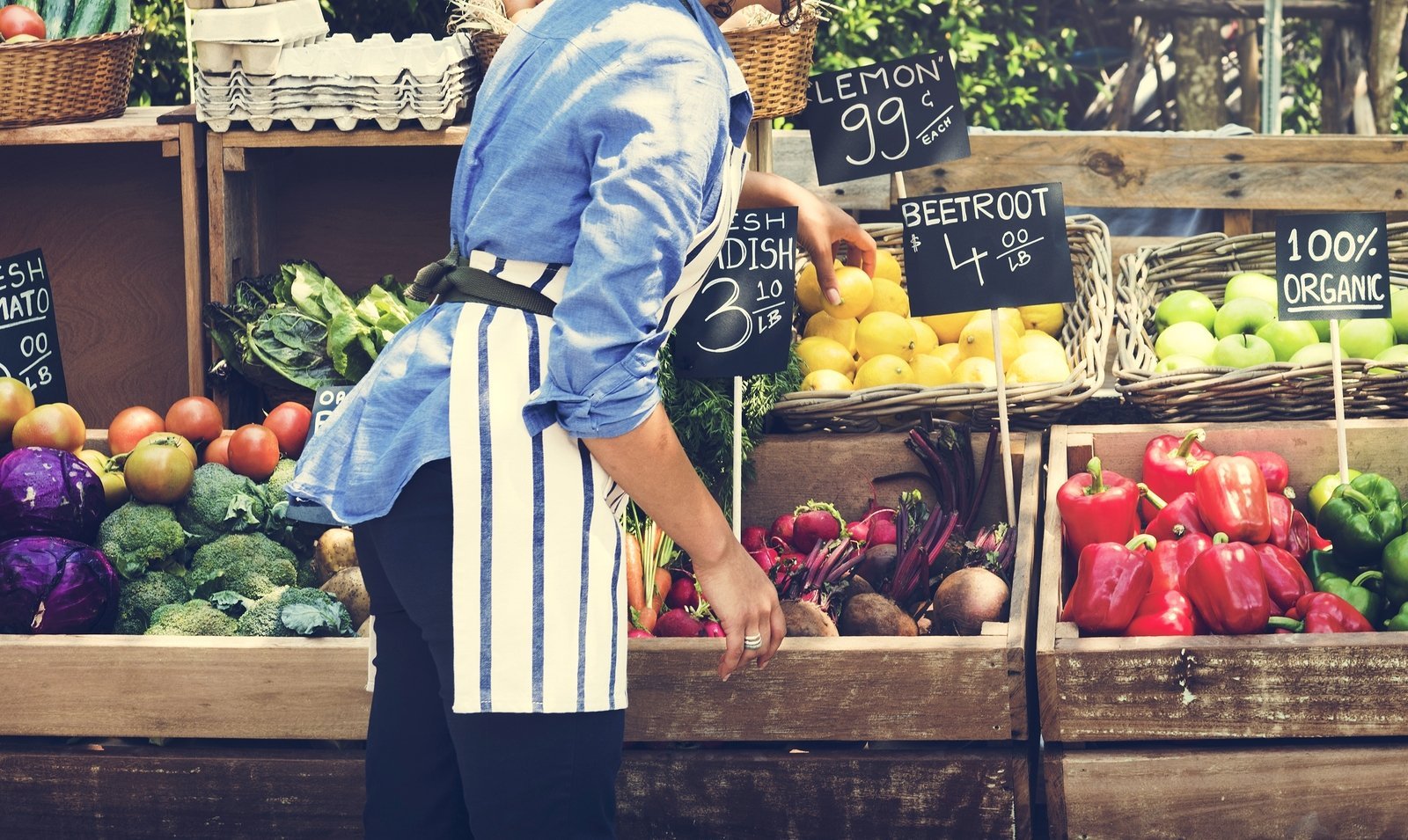 Farmers Markets
The Minneapolis and St. Paul metropolitan area is home to over 70 Twin Cities farmers markets. With so many markets to choose from, chances are high that you'll find a market with an array of locally grown produce near you.
Farmers markets ensure that you are buying the freshest locally grown produce around. In addition to purchasing the most nutrient dense fruits and vegetables, shopping at farmers markets also keeps money in the local economy, encourages you to talk to those who grow the food you eat, and provides you with a sense of community. You can find farmers markets in your area through the Minnesota Grown Directory.
Food Hubs and Community Supported Agriculture
A food hub is a business or organization that actively manages the collection, distribution and marketing of local and regional food. Food hubs can vary in size, but their main goal is to provide the appropriate infrastructure and support for small and mid-sized farmers.
The Good Acre [i] is a non-profit food hub in Falcon Heights, MN that provides space and the infrastructure necessary for farmers to wash, process and store produce fresh from the field. Additionally, The Good Acre purchases seasonal produce from its network of growers and distributes these in Community Supported Agriculture (CSA) boxes to its 450 members.
As a CSA member you pay an upfront fee. In return you receive a box of fresh picked produce every week, typically from mid-June to mid-October. Minnesota is home to a number of CSA programs. You can search for a CSA in your area through the Minnesota Grown Directory.
Food Co-operatives
Food co-operatives or food co-ops are food distribution channels that can sometimes look like a smaller version of a large supermarket. What makes a co-op grocery store different from the typical grocery store is that the co-op is usually member-owned and frequently purchases its products and produce from local sources. Often times, co-ops will detail where exactly its produce came from.
Normally, you do not have to be a member of a co-op to shop there. Being a member, however, may provide you with benefits not available to non-members, such as specials and discounts. Minnesota is home to a number of grocery co-ops. You can find a list of them here: http://bit.ly/2z4gL3J.
Grow Your Own
If you are completely committed to the benefits of locally grown food, why not experiment with growing your own? Plant and garden centers like Mother Earth Gardens [ii] , with two locations in Minneapolis, are committed to providing plants and products that have been grown in a sustainable way. At Mother Earth Gardens you can find seeds, fruit trees, plant starters and bulbs to help you prepare for next year's harvest.
There are plenty of resources throughout the Twin Cities including The Good Acre, Mother Earth Gardens, grocery co-ops and more that can help you with tips and advice for cooking locally, and how to start an organic garden.
The health benefits of locally grown fruits and vegetables should help build up your immune system during this cooler season. However, if you find yourself or your family members feeling ill, please reach out to the naturopathic doctors at Balanced Care. We can run tests to determine the root cause of your illness and provide you with natural treatments for all of your ailments.
Drs. Katie and Rachel are wishing you a spooky Halloween!! They see patients in Edina and Woodbury, MN serving the Twin Cities. Their goal is to address the root cause by using natural medicines and nutrition. They offer complimentary 15 minute consultations if you would like to learn a little more. 612-564-2218
[i] www.thegoodacre.org
[ii] http://www.motherearthgarden.com