If you like to eat healthily and have a lot of variety in your diet, you are probably familiar with kale and all of the fantastic benefits that go along with eating it. If you typically don't make the healthiest food choices but know you should probably start, kale is a wonderful way to introduce a healthy choice into your diet.
Kale has recently gained notoriety for its leafy green goodness and its huge nutrient content. Thanks to the surge in popularity there are all kinds of tips for how to eat kale, as well as readily-available healthy kale recipes.
If you are looking for something easy and beneficial to help achieve a healthier lifestyle when it comes to your diet, reach out to us here at Balanced Care. One of our naturopathic doctors will be happy to help you with ideas on healthy food choices.
Health Benefits of Kale

You can get so many fantastic benefits from kale that you might wonder why you haven't yet added it to your diet. Kale is one of the world's healthiest foods, and it is easy to include it in your diet so that you can reap the many rewards it has to offer.
Full of Nutrients
Kale is a nutrient-dense super-food containing vitamins A, C, K, and B-6. It also has good amounts of calcium and potassium. Just one serving of kale can deliver a huge and healthy package of nutrients that will help your body's cells function effectively.
Antioxidants
Not only is kale full of nutrients, but it also contains powerful antioxidants like beta-carotene, and vitamin C.
Antioxidants have many fantastic abilities, such as helping to lower blood pressure, help to protect the heart, and even working as antidepressants.
The antioxidants found in kale may help establish lower glucose levels in type 1 diabetics and reduce the risk of heart disease. They may even have some anti-cancer effects.
Digestion
Kale can aid in digestion because it is high in fiber and water which help prevent constipation and keep you regular.
The List Goes On
There are many other excellent benefits of kale; the list goes on and on. The nutrients in kale impact everything from healthier hair and skin, to increased bone density, to anti-viral protection. This potent, nutrient-packed food can provide a considerable boost to your health and wellness routine. With so many benefits, you will be happy when you finally take the plunge and learn how to eat kale and make it a regular part of your diet.
Also Read: Healing Benefits of Garlic
Different Types of Kale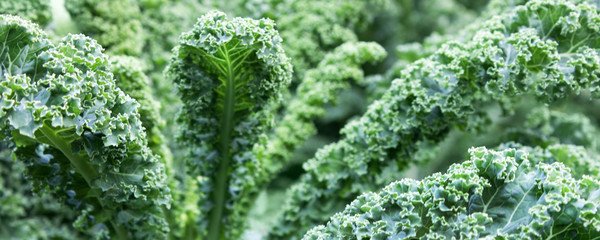 With more than seven varieties of kale, you will easily be able to find this leafy green and add it to your diet. The most common types of kale are Tuscan, red, curly and baby. Each variety has a unique taste, from slightly bitter to sweet and tender.
You can enjoy trying different types and seeing what works best in the dishes you plan to prepare. You can't go wrong with mixing it up and experimenting with different varieties
Tasty Ways to Add Kale to Your Diet
Now that you know how wonderful kale is for your body, you may be wondering which healthy kale recipes are worth trying. The good news is, kale's popularity lends itself to a vast selection of recipes. It seems that everyone has a healthy kale recipe to share.
Kale Smoothies

Many people throw a handful of spinach to their morning smoothies. How about also incorporating a serving of kale? When your smoothie includes delicious fruits, you won't even realize you're drinking your vegetables. It's also a great, discreet way for kids to get their leafy greens.
Also Read: How to Prevent the Flu Naturally
Salads
Salads are one way to make adding this healthy food to your lifestyle a breeze. Try this Mediterranean Lentil and Kale Salad for a bold and tasty lunch. This simple but delicious Kale Salad with Beets and Wild Rice will make a wholesome meal with varying textures that will surely hit the spot.
Soups
A hearty and filling soup is a perfect way to use kale. Zuppa Toscana is a favorite soup that you might enjoy at your favorite Italian restaurant. It is sure to delight with its creamy and flavorful goodness. Another Italian favorite, Vegan Gnocchi Soup, is also a delicious way to enjoy kale.
Entrees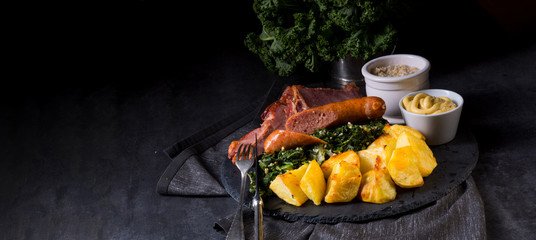 There are many fantastic ways you can enjoy kale in main dishes, too. The more you experiment with this powerhouse, the more you will discover how delicious it is. The benefits of this superfood soon will come second to the amazing taste and flavor you'll enjoy.
Grilled Salmon with Kale Saute is a simple, yet tasty and healthy dish that is easy to prepare. You can also try this delicious Sweet Orange Chicken Over Kale to enjoy a yummy dinner served on a bed of kale and mushrooms. If you love pasta, you'll be thrilled with this Scallop, Mushroom and Fennel Campanelle.
Enjoying Kale is Easy
With all of these fantastic recipes and more at your fingertips, you will love experimenting with kale in your meals and enjoying the powerful benefits. There are many choices available, so you won't have to work too hard to add kale to your diet.
Make a Healthy Lifestyle Change Today

The numerous health benefits of kale are clear. This great veggie allows you to add valuable nutrients, antioxidants, and vitamins to your diet. And with all of the healthy kale recipes that are readily available, you can't go wrong.
Adding kale to your diet several times a week can improve your health and also add some variety to your meal planning with new ideas. The health benefits are well worth the simple addition of this nutrient-packed food.
If you are still wondering how kale can benefit you, and how to eat kale, reach out to Balanced Care, and we will be happy to guide you in your healthy eating journey. We believe that food is medicine, and we love to join our patients as they boost their food know-how and expertise.