For most women, starting a family is one of the most joyous times in life. For some women, however the pain of infertility can turn one of life's greatest joys into an emotional and heart-wrenching endeavor.
According to the Centers for Disease Control and Prevention's National Survey of Family Growth, an estimated 7.3 million women have used infertility services[1]. This number is staggering. Some may believe that these women are just unfortunately unlucky. However, if we look into infertility in more detail we may find that women can reduce their chances of infertility through a number of methods, many of which are naturopathic in nature.
Birth Control and Infertility
From pills to patches and shots to IUDs, the variety of birth control currently available to women has grown. In addition, approximately 62% of women of reproductive age are using one form of birth control or another[2]. Most studies will tell you that birth control does not affect fertility, however when we alter the natural way our bodies were made to function, there is always a risk that something may go wrong.
Most birth control releases hormones into the body. When birth control is used for long periods of time and then discontinued once a woman is ready to have children, hormonal imbalance may result in the body.
Hormonal imbalance is one of the leading causes of female infertility. Symptoms that one may experience as a result of hormonal imbalance include irregular menstrual cycles, excessive or little bleeding, the absence of menstrual periods for long periods of time, pelvic cramps and excessive weight gain or weight loss.
If you are considering the use of birth control, non-hormonal options are a safer bet if fertility may be a concern in the future. If you suspect that you might be suffering from a hormonal imbalance or fertility issues, Balanced Care can help. We will run a thorough hormone panel to help determine any imbalances. Once identified, natural remedies will be recommended to balance your hormones and improve fertility.
PCOS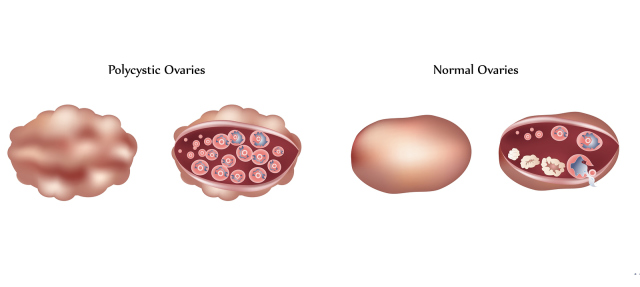 Polycystic ovarian syndrome, better known as PCOS, is a health detriment that many women experience. PCOS occurs when cysts grow on the ovaries. As a result of this growth, hormonal balance and menstruation are disrupted, making it hard to get pregnant.
The cause of PCOS is not well known, but your risk of PCOS can increase if you are overweight or if PCOS runs in your family. PCOS causes infertility problems because it can interfere with your ovulation cycle. Some women with PCOS will ovulate occasionally, while others don't ovulate at all.
PCOS symptoms include irregular menstrual cycles, excessive hair growth, acne and obesity. Women who are of normal weight can have PCOS too. If you are having infertility issues and can identify with the symptoms of PCOS, you may benefit from getting tested. Once diagnosed, we can help you determine the treatment for PCOS that will be most beneficial to you. We do everything we can to use natural remedies for PCOS treatment.
Secondary Infertility
What often gets overlooked when discussing infertility is the fact that some women who are facing infertility are already moms. When infertility strikes while attempting to conceive a second or third child, this is known as secondary infertility. Women undergoing secondary infertility did not have fertility issues when conceiving their previous children.
Although secondary infertility can be correlated with age, sometimes there are bigger issues that go undiagnosed. To determine the cause, consult your naturopathic physician if you are still unable to get pregnant.
In addition to getting pregnant, women experiencing secondary infertility may also have trouble carrying a baby to term. Both of these issues are hard to deal with. After having successfully birthed children, some women may be in a denial with regard to their fertility issues. However, like any health issue, it's best to not wait too long to seek treatment.
The Emotions of Infertility
Struggling with fertility issues is incredibly emotional. The disappointment and sadness can be very intense.
At Balanced Care we do everything we can to use natural medicine to increase your fertility. Our goal is to provide you with natural healing remedies and help relieve some of the stress and frustration you are feeling. Get started on your natural fertility journey today.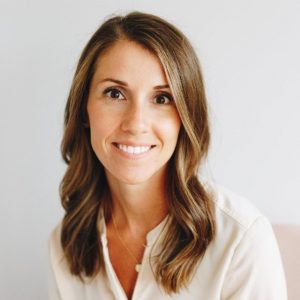 Dr. Katie is a Naturopathic Doctor practicing in Edina and Woodbury, MN. The goal is to address the underlying cause using natural medicines and nutrition. Call to schedule 612-564-2218.
[1] https://www.cdc.gov/nchs/fastats/infertility.htm