A background on Metabolic Syndrome: Heart disease, stroke and diabetes are three of the leading causes of death in the U.S. When death results from these situations it often feels like the incident occurred out of nowhere, which can leave family members wondering what could have been done to save their loved ones.
Although death from heart attacks, strokes and diabetes are almost always unexpected, there are often a group of risk factors that show up as warning signs far before the sometimes fatal events occur. Some of these risk factors include high blood pressure, high blood sugar, elevated cholesterol, and excess body fat especially around the waistline. Together, these conditions are referred to as metabolic syndrome. Having a combination of these conditions increases your risk for heart disease, stroke and diabetes.
Causes of Metabolic Syndrome
Metabolic syndrome is usually the result of several causes including overweight, obesity, inactivity and a poor diet which ultimately leads to inflammation throughout the body.
If you suffer from type 2 diabetes, your body has become insulin resistant, another culprit of metabolic syndrome. When you eat carbohydrates, the body turns the carbs into sugar or glucose after the food has been digested. Insulin is a hormone that allows your body to use this glucose as energy or to store the glucose for future use. When your body becomes insulin resistant your cells cannot efficiently use blood sugar or glucose for energy. Whenever insulin is elevated it send the body into a "fat storage mode" which makes weight loss very difficult. When this happens you continuously have high blood sugar levels, which can lead to type 2 diabetes if a dietary change is not made.
Symptoms of Metabolic Syndrome 
As stated earlier, metabolic syndrome is the result of a number of conditions such as high blood pressure and high blood sugar. Often these conditions have very few signs or symptoms. Some individuals with high blood pressure may face headaches and dizzy spells, while those with high blood sugar can experience increased thirst, urination and headaches. On the other hand, some individuals show no signs or symptoms at all.
A visible sign that someone may be suffering from metabolic syndrome is a large waistline. Having extra fat in the belly area, as opposed to other areas of the body, has been linked to an increase risk of metabolic syndrome. For those of us with a more visual mind, if your body shape looks more like an apple instead of a pear, this could be a visual cue that you are suffering a health condition.
Get Tested
Because of the often few and sometimes non-existent symptoms of metabolic syndrome, it can be very hard to determine whether you are suffering from the condition. The best thing you can do if you suspect that you may have metabolic syndrome is to consult a physician.
If you have been looking to find a naturopathic doctor or if you are interested in exploring naturopathic remedies for health, Balanced Care is the right place for you. At Balanced Care we can complete a physical exam and run a number of tests to confirm whether you are suffering from metabolic syndrome. These tests will measure your blood pressure, blood sugar, cholesterol levels, and inflammation. Genetic testing can also be used to evaluate your cardiac risk. 
Treatment for Metabolic Syndrome
If you are in fact diagnosed with metabolic syndrome, the good news is that natural treatments and lifestyle changes can reverse your condition. These natural remedies include changes in nutrition and becoming more active which leads to weight loss and decreased inflammation.
Changing your diet will do wonders for you if you suffer from metabolic syndrome. Adding more fruits and vegetables to your meals can help your metabolism operate properly. Because everyone is different, the naturopathic doctors at Balanced Care can help you create a treatment plan that is tailored specifically to you.
Exercise and being active is a great way to lower blood pressure, improve cholesterol levels and prevent insulin resistance. Everything from taking the stairs instead of the elevator to attending a yoga class will help – nothing is off limits. As long as you are consistently moving, this increased activity will help tackle your metabolic syndrome conditions.
As a result of improving your diet and becoming more active, you will see the pounds fall off. The apple shape you once had will soon turn into a pear if you keep up with your lifestyle changes.
Don't Be a Statistic
Most of us know someone whose life was changed forever as a result of a heart attack, stroke or diabetes. Many of these lives could have been saved if the correct natural treatments for high blood sugar, high cholesterol, and high blood pressure were implemented sooner.
Metabolic syndrome is a very clear sign that you need to make some lifestyle changes. Heart attack, stroke and type 2 diabetes are preventable, especially when treated by addressing the underlying cause. Protect yourself and your loved ones by getting tested and regaining control of your health.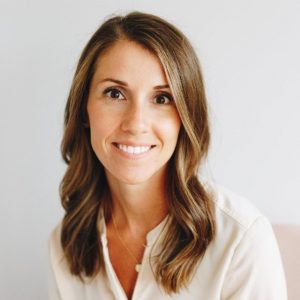 Dr. Katie is a registered Naturopathic Doctor in Edina and Woodbury, MN. Serving the Twin Cities, she is passionate about addressing the root cause by using natural medicines and nutrition. Holistic medical care and individualized treatment plans for each and every patient is what you can expect. Call now to schedule your complimentary 15 minute consultation at 612-564-2218. We can't wait to meet you!