Are you looking for a holiday gift for your health conscious sister, wife, friend, or co-worker? Well, we have you covered! We are sharing a few of our favorite things that we really use on a regular basis.
Are you looking for a holiday gift for your health conscious sister, wife, friend, or co-worker? Well, we have you covered! We are sharing a few of our favorite things that we actually use on a regular basis. We are not being paid to talk about these, but just feel like these are so great that we have to share with you guys! Let us know if you have tried these products and what you think! Happy shopping!!
Facial Products

Source: http://www.rhondaallison.com
Dr. Rachel:  Rhonda Allison Skin Brightening Cleanser
I have acne-prone skin and this is the first face wash that I have used that has cleared up my skin and made it glow. I love Rhonda Allison products because they use pure, clean ingredients. I also have a travel sized face cleanser so I can be sure that I am maintaining clear and soft skin anywhere I go.
Dr. Katie uses this product as well and loves it!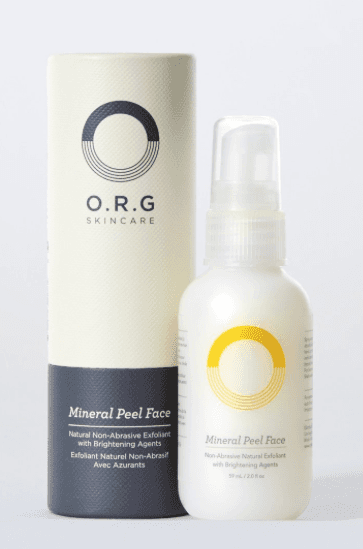 Source: https://www.orgskincare.com
Dr. Katie:  O.R.G. Mineral Enzyme Peel
Does your skin ever feel rough or flaky? This product will be your new bestie if so! Some peels can be harsh and irritating to the skin, but this one is very gentle and will leave your skin feeling so soft. If my skin gets too dry I will use it to slough off the dry skin and then hydrate well afterwards. Never drying and always soothing, this is a winner! Oh, and it is paraben and alcohol free! ** Check Amazon for better pricing ;).
Supplements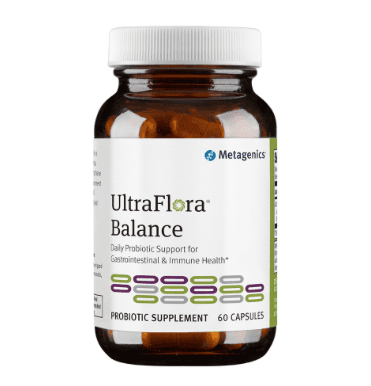 Source: https://www.metagenics.com/ultraflora-balance
Dr. Rachel: Metagenics Ultra Flora
I can't live without my probiotics. I have quite a sensitive intestinal system so I often have episodes of bloating, gas or irregular bowel movements. My probiotic keeps me regular and supports my immune system.

Source: https://www.vitalproteins.com/
Dr. Katie:  Vital Protein Collagen Powder
Concerned about gut health? Skin? Joints? We have you covered here! I love this because it has so many benefits and is incredibly easy to take. Simply add a scoop to your coffee and/or soup and you won't even know it is there. Support your local business and pick this up at Tailor Made Nutrition in Woodbury.
In the Kitchen

Source: https://www.vitamix.com
Dr. Rachel: Vitamix Blender
This one is a bit of a splurge, but is so worth it! You can use it to make so many different types of things from protein shakes to soups to riced cauliflower to making your own almond flour and almond butter! If a blender and food processor had a baby, this is what you would get! It is easy to use and to clean and it keeps my food choices healthy and affordable. And that copper blender – so pretty!!
  Source: https://www.target.com/
Dr. Katie: Food Processor
Ok, so I have to admit I don't have a Vitamix, but if I did, I may not use the food processor as much as I do. This was a birthday gift from my besties a few years ago and it has come in handy in the kitchen. I use it most often for making dressings and sauces, but have also used it for crushing cashews for dairy free recipes, and it quickly chops veggies and garlic. Lastly, these peanut butter date balls were made in the food processor too – a great healthy holiday treat! There are many options for food processors – mine is no longer available but the link is close to it.
Beauty Essentials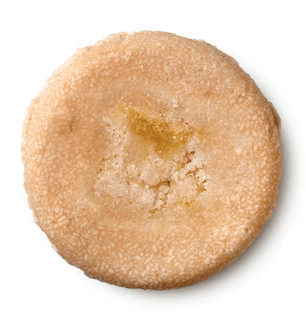 Source: https://www.lushusa.com
Dr. Rachel: Lush Shampoo Bar , or really anything from Lush
This is my most favorite thing as of late. First of all it is completely natural, so no toxins or exogenous estrogens absorbed into my body. Second, it makes my hair so soft, shiny, voluminous and tames and accentuates my curls. Third, it is easily portable so I can bring it to shower at the gym, on vacations or to my friend's house! Be sure you look for one that's best for your hair (ie. I have drier hair so I use one with oils in it).

Source: http://www.deborahlippmann.com
Dr. Katie: Deborah Lippmann Nail Polish
I don't know about you, but I am not one to splurge on nail polish which is why this is such a great gift. I love the gifts that I use, but wouldn't splurge on myself. Now these are only $18-$20 per bottle, but I tend to stick to the $10 range typically. Why spend the extra $10? This nail polish will dry faster (less chance for smudges am I right?!) and lasts longer. The colors are great too! My favorite is 'Shape of My Heart'
Good-Morning!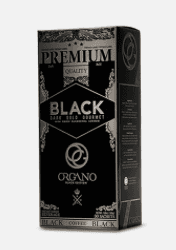 Source: https://www.organogold.com
Dr. Rachel: Organo Coffee
My new favorite part of the morning is drinking my Organo Black coffee. It's super easy to make and it makes me feel energized and gives me mental clarity to get through the entire day with just one cup. With other coffees I often get headaches, stomachaches and the jitters, but I don't with this coffee. Plus it's affordable and I know it's healthy because it has a superfood antioxidant in it.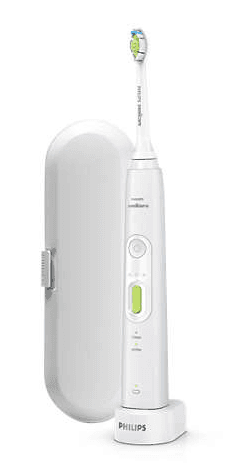 Source: https://www.usa.philips.com
Dr. Katie: Electric Toothbrush
This is a game changer! I have no idea what I was doing before this. Seriously. My teeth feel so much better. These last forever and just require changing the head of the brush. I like the Philips Sonicare brush and recommend purchasing it through your dentist for the best quality. Hurry up and grab one of these for yourself and a gift for that special someone.