Motivation for a One-Month Sugar Free Diet
Say it with me "I am so done with the sugar!" Yep, you said it, it's time to cut out the sugar. The holidays can do a number, not only on our waistline, but our health too. You know sugar isn't good for you, but you eat it anyway because you can and because it tastes good and because you deserve it and because your coworker brought it to share and the list goes on. Here is your chance to join me in saying "no" to the sugar this February.
Need motivation? Here are a few good reasons to ditch the sugar in favor of a sugar free diet:
Low energy and fatigue. Feeling exhausted?
Inflammation. That is not water retention, but swelling from the inflammation sugar causes. I had it too and guess what? It goes away quickly once the sugar is gone!
That spring break trip coming up…swim suite required
Prevention (and treatment!) – why wait until you have a serious or uncomfortable health concern like diabetes, insulin resistance, high blood pressure, constipation, or reflux just to name a few.
According to the American Heart Association, American consume "20 teaspoons of sugar a day according to a report from the 2005–10 NHANES (National Health and Nutrition Examination Survey) database. Teens and men consume the most added sugars. Average daily consumption for men: 335 calories, women: 230 calories, boys: 362 calories, girls: 282 calories." That is almost 3 cups of sugar per week! No wonder cardiovascular disease is the number one killer in the US.
Listen, your body deserves better than a few cups of sugar each week to help deal with the fatigue, stress, or (insert sugar craving cause). Follow along with me on Instagram @balancedcare and Facebook @Dr. Katie Corazzo throughout the month of February. I will offer tips, inspiration, and recipes to help you quit the sugar and begin feeling light and health again.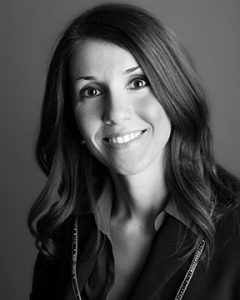 Dr. Katie is a Naturopathic Doctor practicing in Woodbury and Edina, Minnesota. With a focus on addressing the underlying cause using natural medicines and nutrition, Dr. Katie can help you too. Appointments can be made online here.